Learn more about the speakers: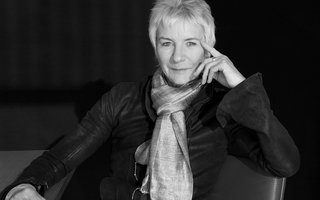 Madeleine Rees has been the Secretary-General of WILPF since 2010. She began her career as a lawyer in 1990 and in 1998 she started working as Head of Office in Bosnia and Herzegovina and as gender expert for the Office of the High Commissioner for Human Rights. From September 2006 to April 2010, she served as the Head of the Women's Rights and Gender Unit for the OHCHR. Her work involved describing and outlining how men and women can experience events differently, particularly in post-conflict situations.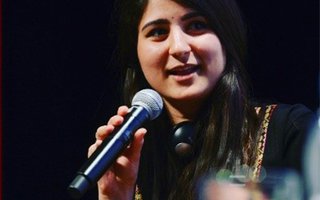 Aya Mohammed Abdullah fled Iraq to Syria at the age of 14 and then fled Syria when war broke out there. After six years in Turkey, Aya and her mother and siblings were reunited with her father in Switzerland, after he made the journey across the Mediterranean to Europe. In 2018 Aya started at Webster University in Geneva and is studying International Relations. Aya is a UNHCR Supporter, she has worked on peer-to-peer support projects with refugee youth in order to understand and support their needs. She has represented the voices of her generation through her role on UNHCR's Global Youth Advisory Council and on international platforms including the World Economic Forum at Davos, the High Commissioner's Dialogues at the Palais Des Nations in Geneva and the Peace Talks at the Palais Des Nations in Geneva.
Mariam Safi has over 10 years of leadership and management experience in the field of research, strategy building and networking. Safi is a peacebuilding practitioner in Afghanistan and was honored for her contribution in these fields by the Diplomatic Courier as one of their Top Global Women in 2014.
As a committee member of over 10 influential working groups on gender, economics, security, peace-building and international relations, Mariam has had the opportunity to witness strategic challenges and has participated in the peacebuilding process in Afghanistan and the region. These experiences led her to found the Organization for Policy Research and Development Studies (DROPS), which helps bring women's voices and perspectives into focus with local policymakers and the international community. In line with this, Mariam started the first peer-reviewed Women and Public Policy Journal and has trained over 30 young female researchers in public policy development. Furthermore, DROPS established the first network of Afghan women researchers and analysts to advocate publication findings to the policy community in Kabul.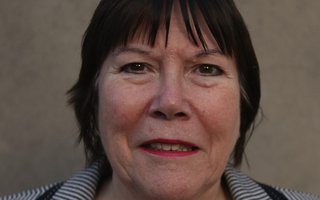 Bronagh Hinds is a consultant and senior associate with DemocraShe. Her work on peace, democracy, governance and leadership pays particular attention to women, peace and security (WPS) and empowering women in political and public life. A co-founder of the N.Ireland Women's Coalition she coordinated the Coalition's election to multi-party peace talks and was engaged throughout the 1996-1998 negotiations. Following the peace agreement she built women's political capacity in parties and their leadership and advocacy skills in civil society. She has been associated with many strategic and grassroots peace-building initiatives on the island of Ireland. She delivers leadership and governance programmes in the N.Ireland Assembly.
As the first Deputy Chief Commissioner for Equality, she guided and oversaw implementation and monitoring of the legislated peace agreement's equality and good relations provisions. Bronagh's career spans non-governmental organisations, academia and public service: she has been CEO of several NGOs; Senior Fellow in Governance & Honorary Fellow in Law in Queen's University Belfast; Chair of University College Dublin's Institute of British-Irish Studies; Commissioner in Local Government and N.Ireland Commissioner on the UK Women's National Commission.
A UN Consultant, she is the Senior Expert on Women's Engagement in Peace Processes. She is the Senior Advisor to the Syrian Women's Advisory Board to the UN Special Envoy on Syria who is mediating the Syrian negotiations. She was awarded UK Women of Europe in 1999.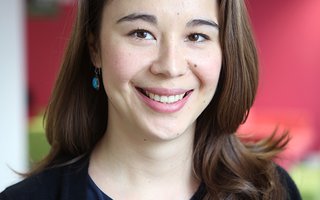 Aiko Holvikivi is a Researcher at the LSE Centre for Women, Peace and Security, and a PhD candidate at the LSE Department of Gender Studies. Her doctoral research examines gender training for uniformed peacekeepers from a feminist postcolonial lens. She also conducts research on addressing sexual exploitation and abuse in peace missions, and the women, peace and security agenda in Europe's 'refugee crisis'. Before re-entering academia, Aiko worked on questions of gender and security in civil society and the European Commission.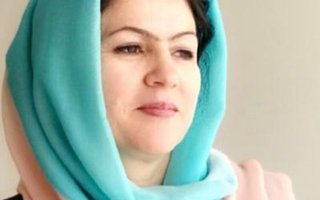 Fawzia Koofi is an Afghan parliamentary lawmaker, accomplished author, and internationally known outspoken advocate for the rights of women and children, democracy, and moderate Islam. She is the first female in the Afghan parliament to be elected as Second Deputy Speaker, and she heads the parliament's Women Affairs Commission. Not only has Koofi humanized the otherwise faceless international discussion of the struggles and abuse of Afghan women, she is on the forefront of educating the international community as to the consequences for her, and other advocates of reform should the international community and their security forces be withdrawn.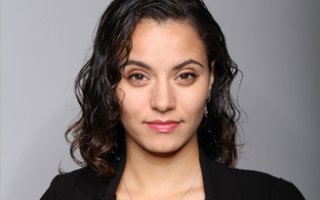 T Ortiz, A.K.A. Withelma "T" Ortiz Walker Pettigrew, is a Professional Orator, Human Rights Activist, and Motivational Personality. T is a leading force in advocating for the civil and social rights of all people, with a previous expertise in highlighting the intersectionality between the child welfare system and domestic human trafficking. In 2014, T was named one of TIME Magazine's "100 Most Influential People in the world", a TIME Magazine "30 under 30" in 2013, and a GLAMOUR Magazine "Woman of the Year" in 2011. Her advocacy has influenced many organizations including The United Nations, Google, The U.S. Congress, The White House, The American Bar Association, The Aspen Institute, and The Johns Hopkins Institution. Notably, she successfully petitioned the Associated Press to utilize practices concious of survivor trauma and circumstance, such as the application of proper language in addressing child victims of sex trafficking.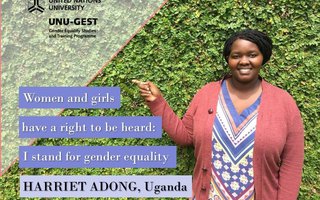 Harriet Adong is the Executive Director of the Foundation for Integrated Rural Development in Uganda (FIRD), a community based organization established in 2005 to support survivors of conflict related sexual and gender based violence. FIRD is committed to achieving gender equality, and promoting sustainable development and human rights in rural communities in Northern Uganda through projects such as regional workshops on adolescent sexual reproductive health, child protection against violence, community healing, and memory dialogue for survivors of conflict related gender based violence.
In her position as Executive Director, Adong's efforts are aimed towards establishing a gender inclusive transitional justice process, which bridges the gap between reparation and advocacy, inspiring change on an institutional level in post conflict Northern Uganda. The strengthening of a gender inclusive transitional justice process will play a key role in advancing peace and social justice in Northern Uganda.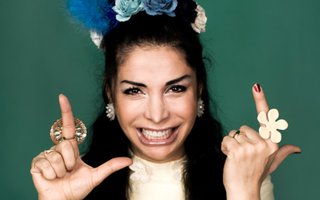 Zinat Pirzadeh is an author and popular comedian in Sweden. She will be performing at the conference.
Zinat fled from Iran to Sweden in 1991 and is deeply passionate about human rights. She is for example involved with the Glöm aldrig Pela och Fadime Riksförening, a Swedish NGO focused on ending honor killing. She is also a Goodwill Ambassador of the United Nations Association of Sweden where she is deeply involved in the work to stop child and forced marriage.